HOUSES FOR SALE
IN RAYONG!

Contact information.
Thai, English: Anucha Thuanboon/อนุชา เถื่อนบุญ
Mobile: +66 (0)9 2343 6330
Email: anuchatuanbun@gmail.com
Line ID:gankjung

Director of Sales & Marketing: Fredrik Skoglöf
Mobile: +66(0)9 3496 6615
Email: fredrik.skoglof@homeservicerayong.com
Line ID: fredbanphe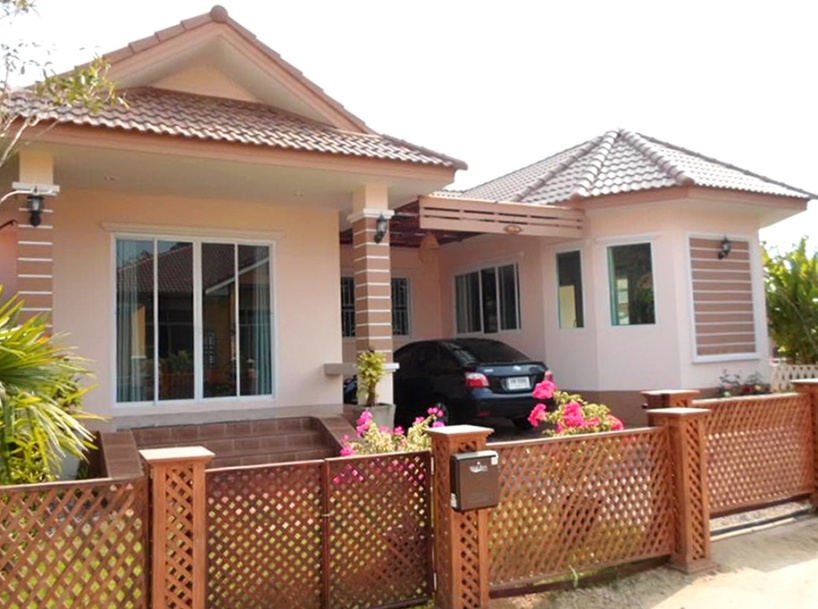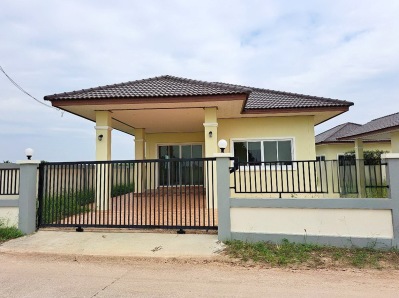 NEW POOL VILLAS FROM 2,998,000 THB!
(VERY CLOSE TO MAE PHIM BEACH - 400 METERS)

- Attractive 2 bedroom pool villas located very close to lovely Mae Phim beach (400 meters) where you can find many local shops and restaurants (Thai - Seafod and Western). The houses consists of 2 bedrooms and 2 bathrooms. Furniture is not included! Kitchen and swimmingpool included in the price! New houses under construction - see the project sample house!

Phase 1:
Area: Laem Mae Phim beach, Rayong (400 meters away)
Ownership: Leasehold for foreigner possible. Thai Freehold ownership
Property Type: 1 storey house with a private swimming pool (2 meters X 4 meter)
Number of rooms: Combined living room/kitchen, 2 bedrooms, and 2 bathrooms,
Terraces: One in the front of the house next toe swimming pool.
Living area: from 68 m²
Land area: From 164 sqm (41 sqw)
Price from: 2,998,000 THB - 3,490,000 THB
INDIGO BEACH RESIDENCE ON MAE PHIM BEACH.
- Home Solution Services Rayong is pleased to introduce land plots for houses and villas in prime location at Mae Phim.
- Perfect for a private house or villa located within a residential area.
- Ready to Build with roads, water, electric, security and infrastructure.
- The land plots include all infrastructure and preparations.

- The concept is that you can choose to invest in land for profitable resale, construct a standard house model on the plot in coordination with our recommended builder, or construct a house by yourself with your own contractors in the future. The possibilities are endless. The locations of this Community Villa Development are the expanding paradise beach of Mae Phim, Rayong.

The project is located only 280 meters from the beach.

PRICES FOR LAND AND HOUSES:
Land prices from: 1,450,000 THB (290 sqm – 72.50 sqw)
House prices from: 2,298,000 THB
3 BEDROOM BEACH HOUSE - 130 METERS FROM THE BEACH. NOW ONLY 4,995,000 THB!
- Welcome to Mae Phim Beach - This attractive one-story house consists of a large living room, 3 bedrooms, 3 bathrooms, and a kitchen space. There is a carport at the side of the house.

ONLY 130 METERS TO THE BEACH...
- The house is located only 130 meters from Mae Phim beach. Mae Phim Beach is a destination popular with both Thai and foreigners. Enjoy the 5 km long beautiful beach.

Area: Mae Phim beach. 130 meters away
Property type: Freehold for Thai owners /Lease hold for foreigners.
Number of rooms: Large living room. Kitchen, 3 bedrooms and 3 ensuite bathrooms and 1 guest toilet
Living area: 115 m²
Land area: 272 m²
New Price: 4,995,000 (5,400,000)

More pictures of the house >>
VERY ATTRACTIVE 4 BEDROOM POOL VILLA
ON 1 600 SQM LAND BEHIND MAE PHIM BEACH!
- Located 3.5 kms behind Mae Phim beach.
- The house consist of 4 bedrooms which 2 with ensuite bathrooms. In the large garden there is a swimming pool 8 X 4 meters. The house is sold fully furnished. Its equipped witha modern European kitchen.

Area: Behind Mae Phim beach, Rayong (3.5 km).
Ownership: Thai Freehold ownership or Leasehold for foreigners.
Property Type: 1 storey house
Number of rooms: 4 bedrooms, 3 bathrooms/ 1 toilet, 1 living room, large modern kitchen. Outdoor Thai style kitchen. BBQ sala & Finnish sauna. 2 car covered parking - Garden with fruit trees (banana, mango, coconut, lime, lemon, passion). Swimming pool 8 X 4 meters.
Living area: 220 sqm (320 sqm including terraces - owners information)
Land area: 1,600 m² (400 Talang wah)
Price: 9,900,000 THB

Location on google maps